About Time — Exhibition Campaign
Concept > I created a bright proposed visual system for "About Time" held at SF MOMA. The object was to build a system that has a stand out personality. This was achieved through the use of a bold color scheme. Products created ranged from ticket stubs and exhibition listings to wristbands, brochures, envelopes, and notebook. Each piece of communication created uses the vibrant green color scheme, combined with the simple, confident logo and conversational copy.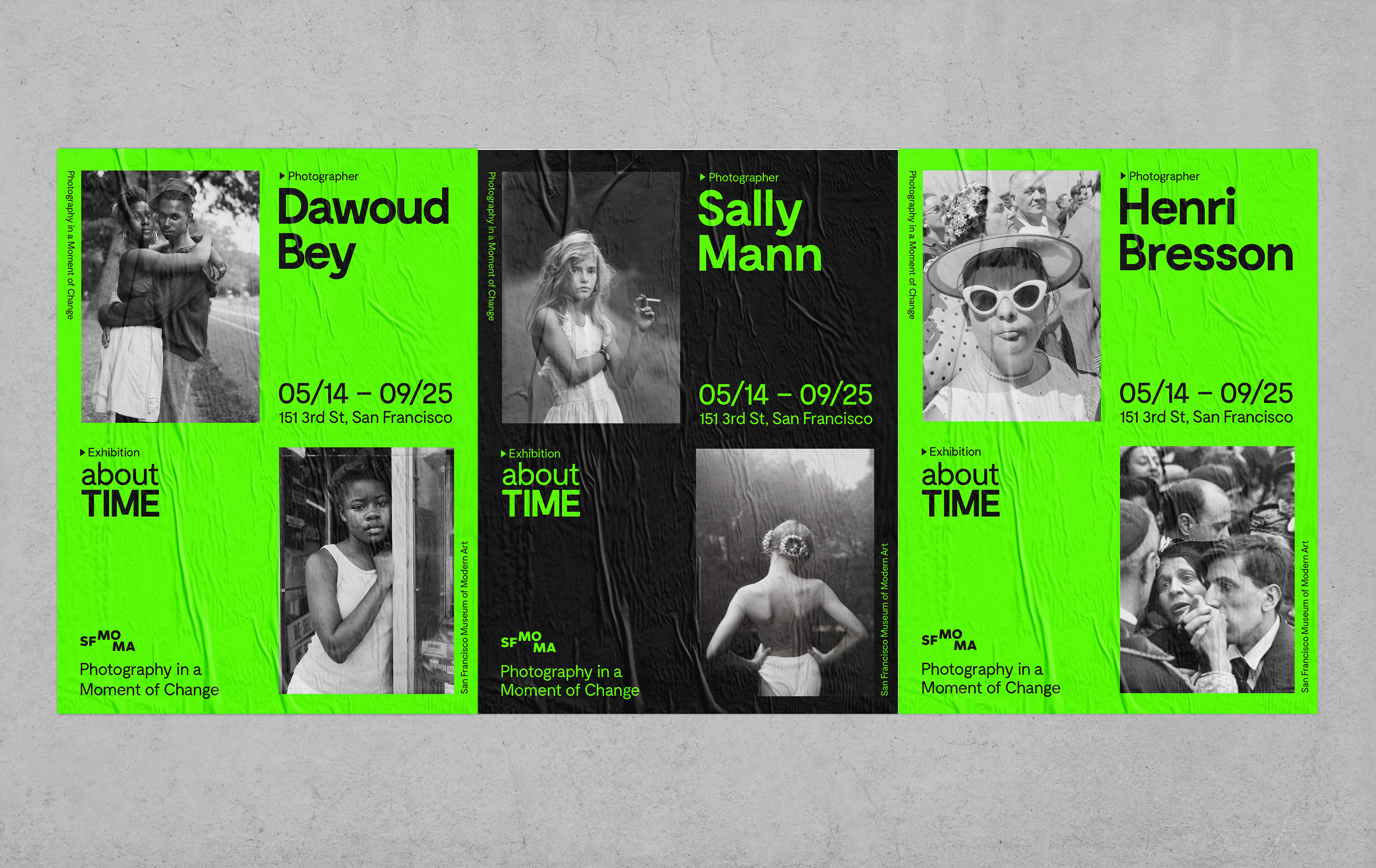 Background > "About Time – Photography in a Moment of Change" is a photography exhibition held at SF MOMA. This thematic exhibition brings together work from across the medium's history – from daguerreotypes to slide projections to video installations – that consider the way photography's complex and ever-changing relationship with time has reflected and inflected our ideas about permanence and obsolescence, history and memory. In a period of tremendous technological change, this exhibition puts historical and contemporary works in dialogue to highlight the fundamental issues that have been central to the medium since its invention. The presentation showcases work by Julia Margaret Cameron, Henri Cartier-Bresson, Phil Chang, Dawoud Bey, Owen Kydd, and Zoe Leonard, among others.
More Info >>